Jak uzyskać wysoką pozycję w rankingu wyszukiwania google?
"SEO – co to jest? " – Przewodnik dla SEO dla początkujących "
Czy zastanawiasz się kiedyś, jak witryny udaje się wyświetlać na górnej stronie wyników wyszukiwania Google?
SEO jest na to odpowiedzią.
" SEO – co to jest ?"
Takie pytanie przychodzi na myśl każdej osobie, która dopiero zaczyna się uczyć marketingu online. SEO to aspekt marketingu internetowego, który szybko zyskuje uznanie ze względu na długowieczność jego efektów.
SEO  nie jest tak łatwe do zrozumienia jak marketing w wyszukiwarkach. Zastosowana metoda jest raczej złożona i wymaga lepszego zrozumienia działania wyszukiwarek.
W tym artykule omówimy, czym jest SEO i jak można go wykorzystać do ulepszenia własnej witryny.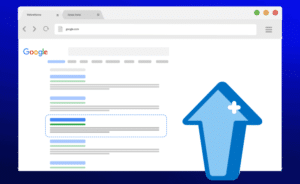 Czym jest Pozycjonowanie – SEO
SEO – co to jest ? SEO (j.ang SEARCH ENGINE OPTIMALIZATION) oznacza optymalizację wyszukiwarek. Odnosi się to do grupy technik stosowanych przez właścicieli witryn w celu poprawy ich pozycji w wyszukiwarkach.
Korzystanie z SEO wiąże się ze stosowaniem słów kluczowych, poprawą szybkości witryny oraz stworzeniem bogatszego i bardziej przyjaznego dla urządzeń mobilnych interfejsu. Wyszukiwarki zazwyczaj klasyfikują witryny na podstawie tych czynników, obok innych czynników na stronie i poza nią.
Jednak kryteria rankingu mogą często ulec zmianie w zależności od aktualizacji dokonanych w wyszukiwarkach.
Na przykład aktualizacje w Google mogą powodować, że mimo twoich wysiłków pozycja witryny będzie się zmieniać. Dlatego ważne jest, aby być informowanym o aktualizacjach i odpowiednio wprowadzać zmiany, aby być na bieżąco.